Letterpress Wedding Suite
1 Color Letterpress

Megan and Stefan wanted a letterpress invitation suite that was both modern and vintage to suit their upcoming electic nuptials. This wedding invitation suite was letterpressed on a heavy ivory paper in a charcoal grey and wrapped in a hand tied velvet ribbon that held the reply card, envelope, a spotted guinea feather and a photobooth keepsake. It was all held in a muslin bag stamped with a custom monogram and then mailed in a grey envelope addressed by hand and adorn with vintage stamps.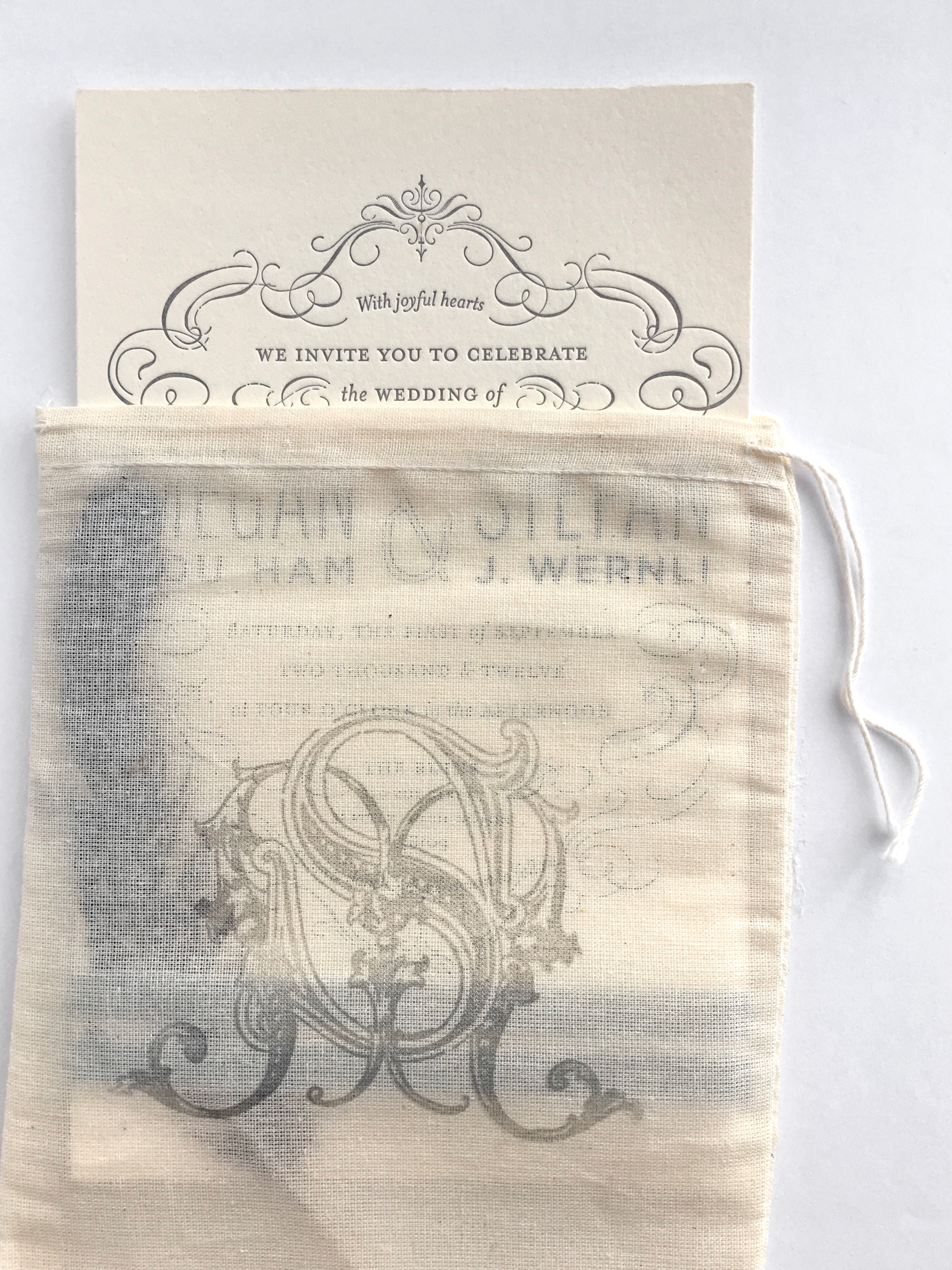 © TRISTA SYDLOSKI-TESCH 2019. ALL RIGHTS RESERVED.